Hotel Luxe Split is an ideal choice when it comes to booking hotels in Split, Croatia. Private parking, attentive and helpful staff, luxury rooms with sea view, supreme service, and walking distance to Split's top attractions are just some of the reasons why Hotel Luxe stands among the top hotels in Split.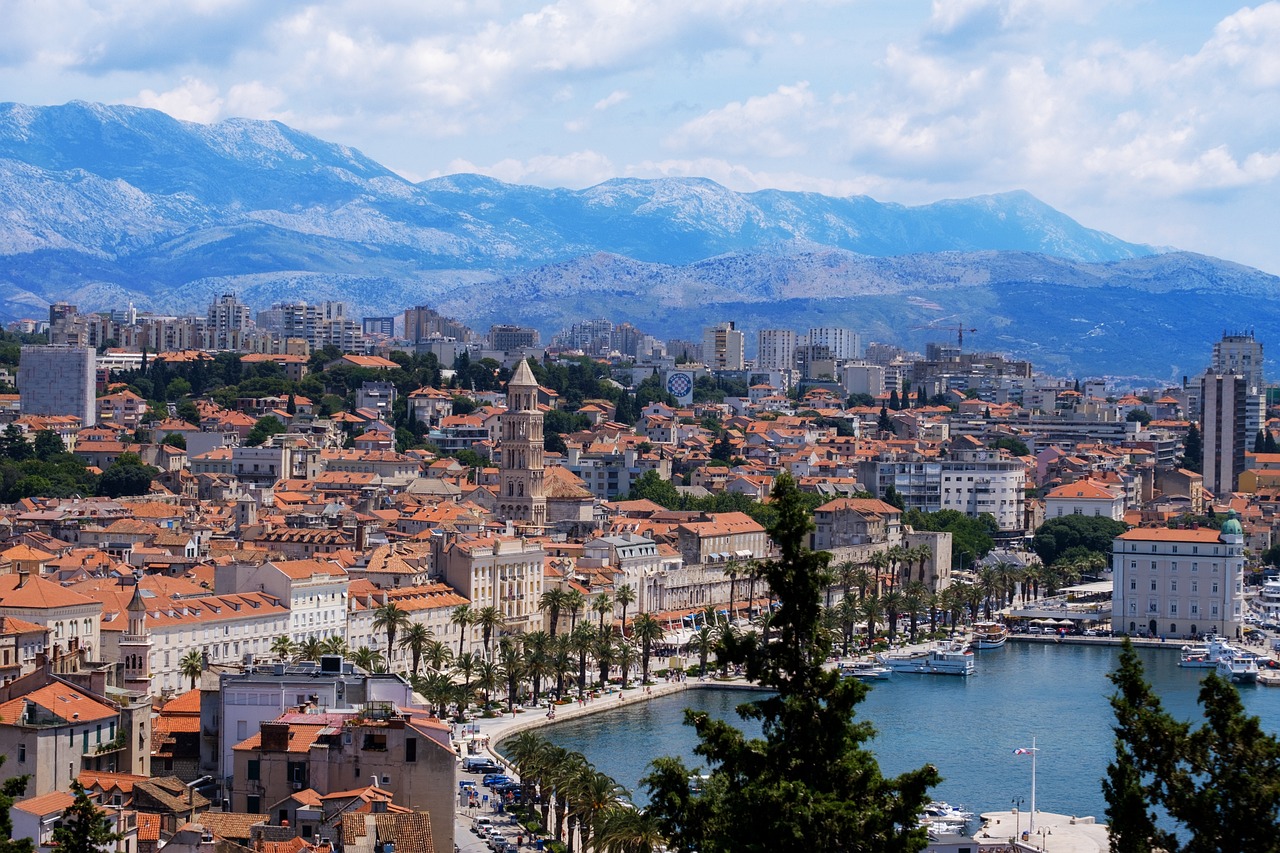 Split, source: Pixabay
Read our blog and find out why Split is worth a visit and Hotel Luxe is a great choice for your stay. We`ll cover top sites in Split that are just 10 minutes walking distance from Hotel Luxe and that are not to be missed.
Diocletian`s Palace
Originally built as a retire home for Roman emperor Diocletian, this over 1700-year-old building complex is by far the most popular attraction in Split.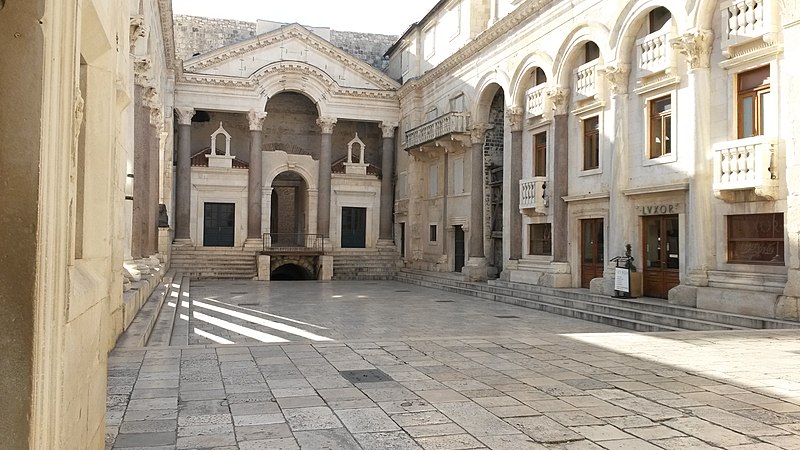 Diocletian`s Palace, source: commons.wikimedia.org, author: Marko Jukić -Majkl
Palace is consisted of several building and complexes which makes the core of the Old Town Split. Best way to explore the Palace is by one of the many walking tours available. Feel free to contact our front desk staff for more information on walking tour or recommendations. Diocletian's Palace, which is just 6 minutes', walk from Hotel Luxe.
Peristil
Peristil is a rectangular square that divided the north part of palace, used by the servants and soldiers, from the south side where emperor Diocletian and his family lived.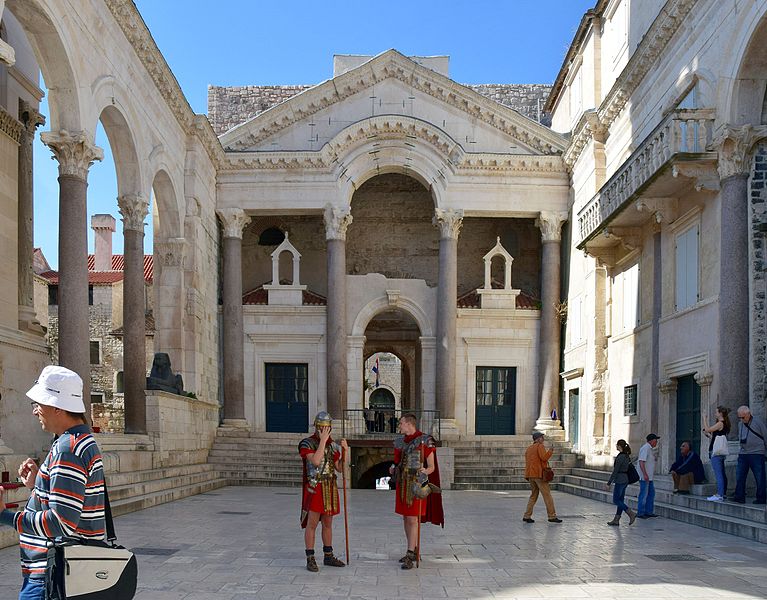 Peristil, source: commons.wikimedia.org, author: Manfred Kuzel
The name Peristil comes from ancient Greece, and it means free space, surrounded by pillars and covered. From here you can enter the residential area of the palace, Diocletian Cellars or Saint Domnius Cathedral (patron saint of Split).
Vestibul
Entrance to residential part of the palace leads through Vestibul.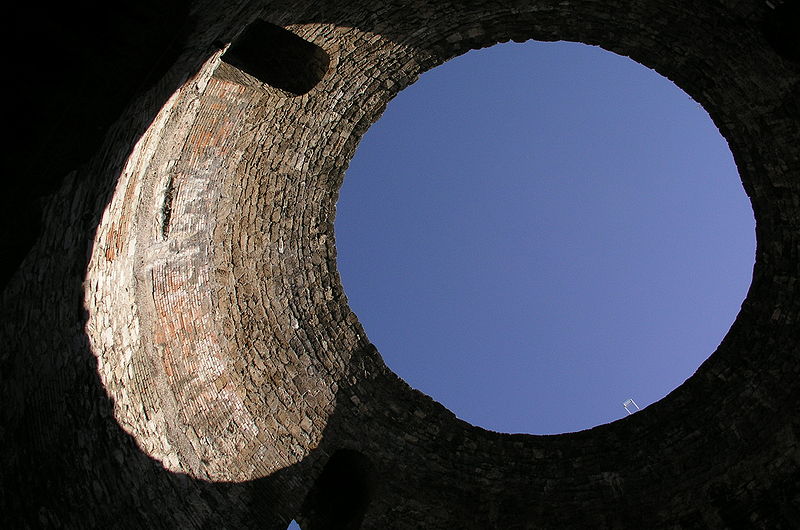 Vestibul, source: commons.wikimedia.org, author: Roberta F.
This outside rectangular and inside circular structure leaves no one indifferent. Going further you will come across Triclinium and Vomitorium that gives you a glimpse of a life in ancient Rome. In this part of palace Split Ethnographic Museum is situated.
Temple of Jupiter
Temple of Jupiter is situated in the western part of the Diocletian's Palace near the Peristil. It was built in the 3rd century AD and converted into Roman catholic church in the 6th century AD.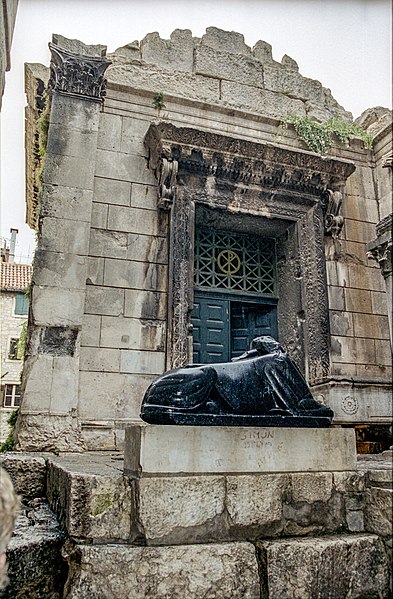 Temple of Jupiter, source: commons.wikimedia.org, author: Jerzy Strzelecki
In front of the temple is one of the twelve sphinxes brought from Egypt by order of Emperor Diocletian.
Cathedral of Saint Domnius
Next to the Peristil is Cathedral of Saint Domnius. It is one of the most recognizable landmarks of Split and a theme on most of souvenirs.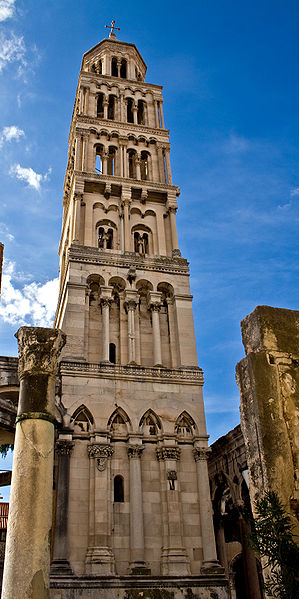 Bell tower of Saint Domnius Cathedral, source: commons.wikimedia.org, author: Hedwig Storch
Cathedral 57 meters tall bell tower is accessible by stairs and those brave enough to climb it will be rewarded with a breathtaking 360o view of Split and the neighboring islands.
Diocletian`s Cellars
Accessible from Peristil and Riva, Diocletian`s Cellars which are the best-preserved ancient complex of their kind in the world and one of the most compelling arguments why the historical core of Split was included in 1979. into UNESCO World Heritage list.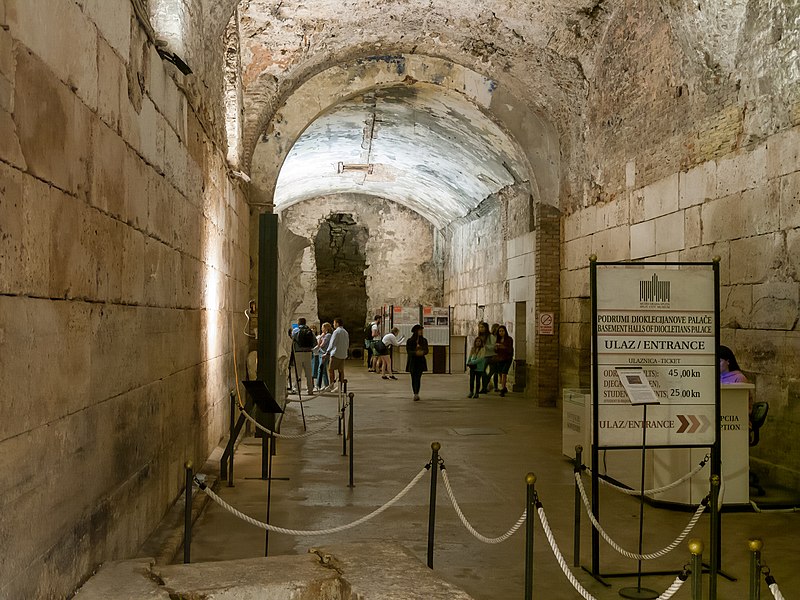 Diocletian`s celler, source: commons.wikimedia.org, author: Matti Blume
Here you will find lots of stands with interesting souvenirs and escape form the summer heat if even for a while.
Riva
Riva, beautiful sea promenade that stretches from east to west and is dotted with caffe bars and restaurants is the lifeblood of Split.
Riva, source: commons.wikimedia.org, author: JoJan
Usually referred as a Split "living room" this is the single most important public space in Split. Numerous manifestations are being held on Riva throughout the year among which Advent, New Year`s Eve and Split Carnival are among most popular.
Golden Gate and Gregory of Nin
North entrance to the Diocletian`s Palace is called Porta Aurea (Golden Gate).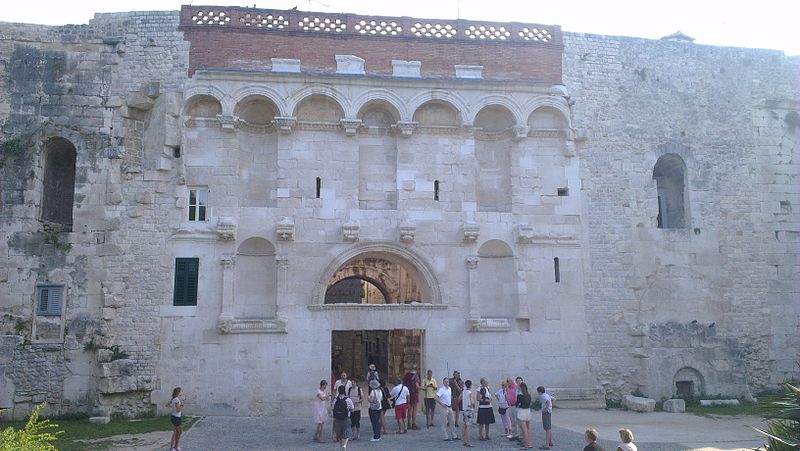 Golden Gate, source: commons.wikimedia.org, author: Walter9
It is one of four entrances to the palace. Through this entrance emperor Diocletian and his family would enter the palace hence the elaborately decorations of the gate itself. A bit further away from the Golden Gate an 8.5-meter-high statue of Gregory of Nin is situated.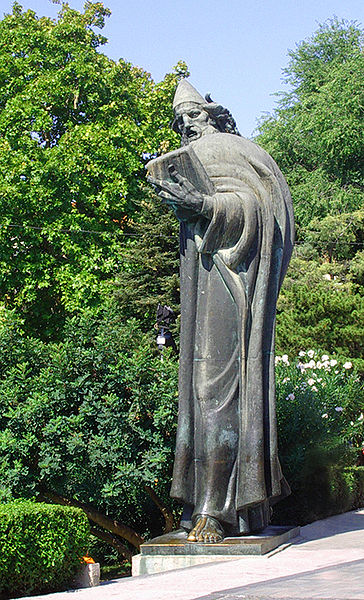 Gregory of Nin, source: commons.wikimedia.org, author: Walter9
Local people believe that if you rub the statue toe it will bring you good fortune. Because of this reason the toe of the statue is shiny compared to the rest of the statue.
City Walls
Diocletian`s Palace was surrounded with 25 meters high and 2 meters thick walls that protected it. Even after 1700 years large these walls are still here and can be visited.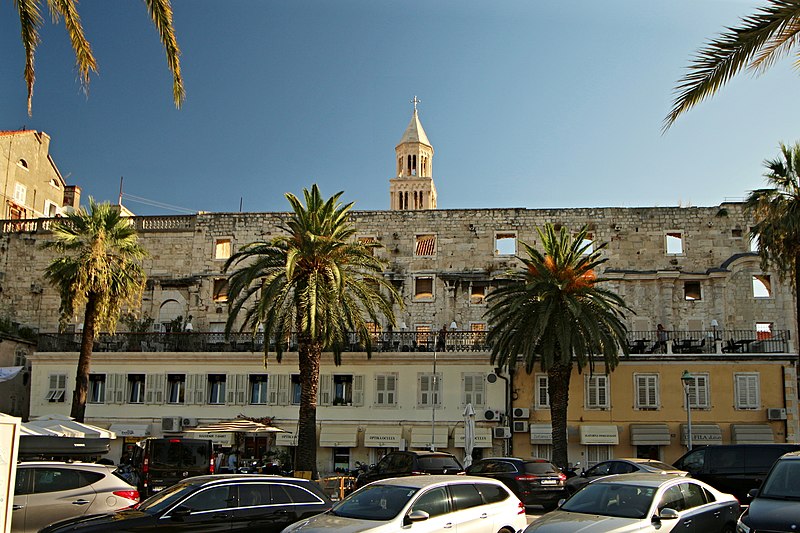 City walls, source: commons.wikimedia.org, author: VitVit
The walls have four entrances/gates which are named after metals. Gold (northern gate), Silver (eastern gate), Bronze (southern gate) and Iron (western gate).
Split Green market – Pazar
Situated on the east side of the Diocletian`s Palace, Green market or Pazar as locals call it is a place where you can observe an unique blend of shouting and gesticulating coming from vendors offering their goods and bargain with customer that is unique to the Mediterranean people. The scent of fresh fruit, vegetables and other commodities can be experience here. After visiting Pazar you will surely get more then you bargain for
Game of Thrones` Museum & Fan shop
World famous Games of Thornes franchise has not missed Split. The HBO`s series was filmed on several location in Croatia, Split included. For all Game of Thrones` fans there is a Bame of Thrones`s Museum and Fan shop situated in the norther part of the Diocletian`s Palace.
Bacvice beach
Bacvice Beach are one of the most popular beaches in Split. The beach has a somewhat an iconic status within the locals.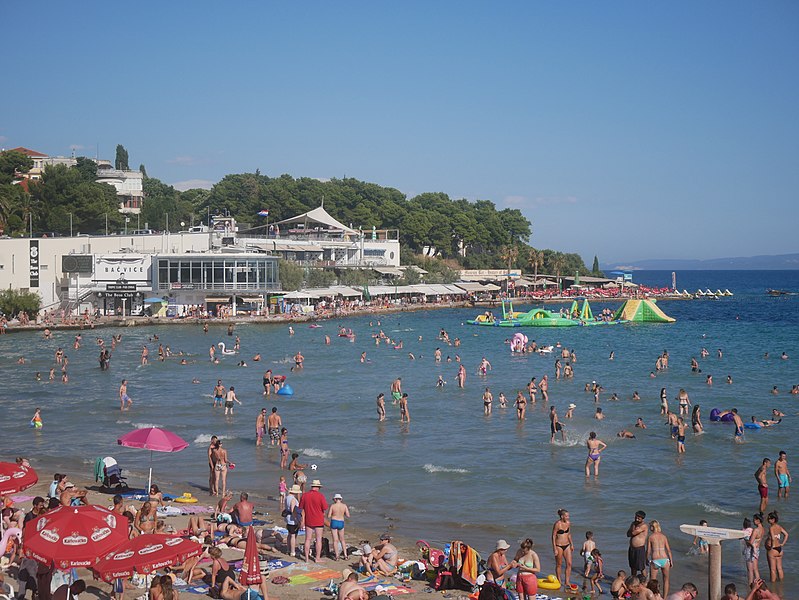 Bacvice beach, source: commons.wikimedia.org, author: Zvone00
Beach was opened in 1919. and the popular game "picigin" was invented here. Locals still palys this water game, even during the winter days. Lots of caffe bars and night clubs makes this beach popular even during night.
Strossmayer Park
Park is located just north of the Golden Gate and statue of Gregory of Nin, and it is an excellent place to take refuge during hot summer days.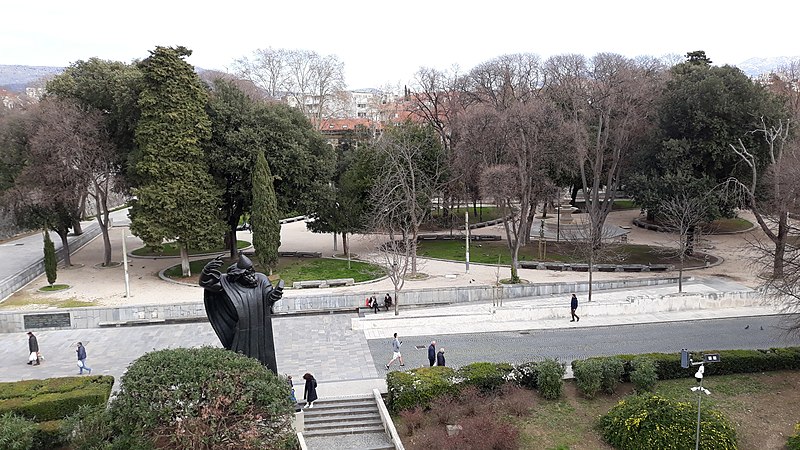 Strossmayer Park, source: commons.wikimedia.org, author: Argo Navis
Throughout the year numerous manifestations are taking place in the park. From summer music nights to Advent in Split there is always something vibrant happening here. It is good to remember that locals refer to this park solely as Đardin.
We hope you liked reading our blog about Split top attractions and that you will visit Split soon. Feel free to contact us if you have any questions regarding Hotel Luxe and our offers.